Sports Medicine
Physical Therapy Service
Lifting Expectations Beyond Limitations
Helping You Find Success With Sports Medicine Therapy
Sports Medicine therapy is specific for sports-related injuries.
     Our sports medicine therapy services are designed to help athletes of all levels recover from injuries and improve their performance. Rise Above Physical Therapy's founder Mike Santa Lucia is a Physical Therapist as well as a Certified Athletic Trainer with extensive orthopedic experience having worked with professional teams for the NFL, NHL, colleges and high schools. We provide sports Specific conditioning and rehabilitation programs while providing education for injury prevention and a quicker recovery from injuries.
Hands on sports medicine therapy
Tailored to your specific needs.
Experienced staff
30+ years of experience in the rehab field.
Welcoming atmosphere
Relaxed friendly environment.
Differentiation
Our therapists have advanced certifications in many
specialized areas.
State of the art facilities which include access to…
Utilizing all the amenities the YMCA has to offer.
How Do I know If Physical Therapy is Right For Me?
     If you are experiencing any health condition that falls within the scope of services that we provide, we are ready to evaluate your problem and determine if we can help and improve your life. Whether you are post op, suffering from an injury, or any physical disorder we are offering a free consultation to determine the appropriate course of treatment. Your input is important to us as we put together a plan of care going forward lifting your expectations beyond limitations.
Just had a hip, knee, or shoulder replacement?
Our total joint replacement protocols are designed for a safe and effective recovery. We will aim to get you back in the swing of things as soon as possible maximizing your potential.
Have BPPV vestibular disorder?
If you're feeling a little dizzy or your room is completely spinning you may have a condition called Benign Paroxysmal Positional Vertigo. This is caused by a disruption in your inner ears gravity stabilizers leading to dizziness, nausea, unsteadiness that changes with certain head movements. Through performing several simple and slow movements positioning your head we can hopefully eliminate your symptoms. 
Experiencing lower back and neck pain?
Whether your condition is acute or chronic we are experienced and prepared to provide you with the relief of pain and spasm. We emphasize manual "hands-on" soft tissue techniques while analyzing your posture and musculoskeletal imbalances. We take a Biomechanical approach towards correcting these imbalances in an effort to prevent future recurrences.
Our Approach
Rise Above Physical Therapy is privileged to provide outpatient rehabilitation services within an exceptional state of the art facility, The Cane Bay YMCA. We are excited and honored to serve the people of the Cane Bay Community and beyond. 
     This incredible facility affords us the opportunity to provide a multitude of services that the majority of our competitors simply cannot offer. 
      Such services as Aquatic Therapy, TRX/Functional training rehab, sports performance rehab, post operative rehab, and pain management will be offered through the use of facilities within the campus of the YMCA under the supervision of a licensed therapist. The facility boasts a 25-meter disability accessible indoor pool with showering facilities, a fully equipped gymnasium for strength and conditioning, a specific functional training room, sport courts, indoor jogging track, as well as tennis courts and outdoor ball fields which will all be utilized for return to sport rehabilitation needs. 
     We will utilize the specific facilities necessary to achieve the best possible outcome for your recovery lifting your expectations beyond limitations.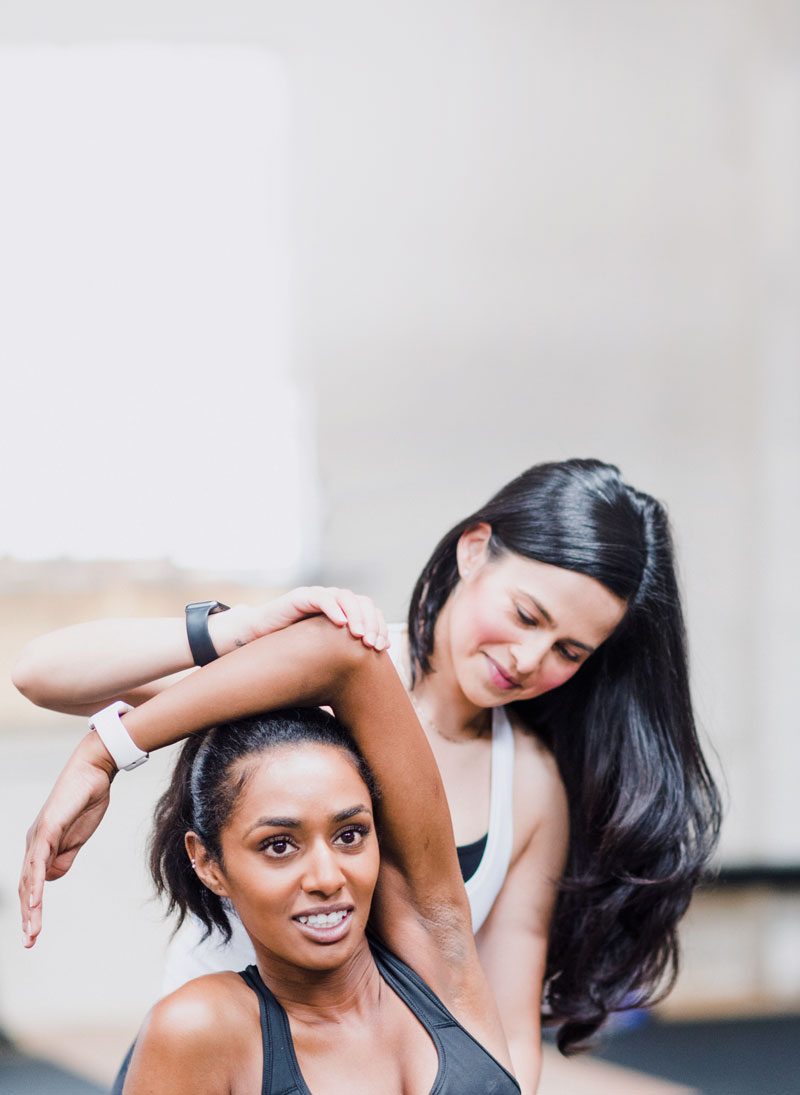 We are all so blessed to have been able to find you! You don't know how much we appreciate and had recommended you to many people and doctors. I only hope for the best for you. Nobody, or no therapy, will ever come close to yours. You were, and are, one in a million. You made our treatments so fun and going back in history with all the different songs, movies, etc. please don't change!
Mike's Physical Therapy service is state of the art. Not only is he extremely knowledgeable about best exercise solutions to aid in patients recovering quick and safely.  It is Mike's wonderful communication ability to engage with his patients that make the journey to recovery achievable.  Thanks Mike, for all the encouraging words, laughs, and exemplary service.