About Us
Physical Therapists
Helping you channel your full potential
We provide rehabilitation services on an outpatient basis to improve and restore people's dysfunction and disabilities. 
Our Approach
     Rise Above Physical Therapy is privileged to provide outpatient rehabilitation services within an exceptional state of the art facility, The Cane Bay YMCA. We are excited and honored to serve the people of the Cane Bay Community and beyond.
     This incredible facility affords us the opportunity to provide a multitude of services that the majority of our competitors simply cannot offer. 
     Services such as Aquatic Therapy, TRX/Functional training rehab, sports performance rehab, post operative rehab, and pain management will be offered through the use of facilities within the campus of the YMCA under the supervision of a licensed therapist. The facility boasts a 25-meter disability accessible indoor pool with showering facilities, a fully equipped gymnasium for strength and conditioning, a specific functional training room, sport courts, indoor jogging track, as well as tennis courts and outdoor ball fields which will all be utilized for return to sport rehabilitation needs. 
     We will utilize the specific facilities necessary to achieve the best possible outcome for your recovery, lifting your expectations beyond limitations.
Our Belief
We believe in treating every patient and individual with compassion, dignity, and respect. We will work relentlessly to advance, change, and adapt treatment protocols and methodologies as indicated in an effort to maximize your potential.
Our mission
Is to earn the trust of the community and beyond, as we believe this is crucial to our success.
Our goal
Is to earn your recommendation to your family, friends, and neighbors through exceptional service and care. W
e will listen and keep an open ear to our patients, as we incorporate their thoughts and expectations in developing their treatment programs. W
e will explain your condition thoroughly giving you the understanding of what issues and goals lie ahead. W
e will provide you with home programs to assist in your recovery. W
e will lift your expectations beyond limitations.
Our Story
     President and Founder Michael Santa Lucia PT/ATC has been in the Physical Therapy profession for over thirty years. His passion and commitment to patient care persists today as he takes this bold new step in forming Rise Above Physical Therapy.
     Originally practicing as a physical therapist in western Pennsylvania, Mike had developed two previous successful multi facility companies affording him the experience necessary to take on this new venture. Mike has worked in virtually every aspect of the field including orthopedic outpatient care, hospital inpatient care, nursing home care, home health care, wound care, burn care, sports medicine and athletic training services. He has experience working with college and professional sports teams such as the NFL's Buffalo Bills, and the NHL's Pittsburgh Penguins.
     Since relocating to the low country in 2017 with his family,  Mike's ambition was to develop something special to serve local communities and beyond. Rise Above Physical Therapy is a ground floor company driven by years of proven success and experience that wishes to expand and offer multi disciplinary services as we grow into the future. Our goal is to identify and earn the trust of the community by offering exceptional services and care. We realize that it is your choice on who to use as a provider. It is our promise that if you choose Rise Above Physical Therapy you will not only become a patient, you will feel like part of a family.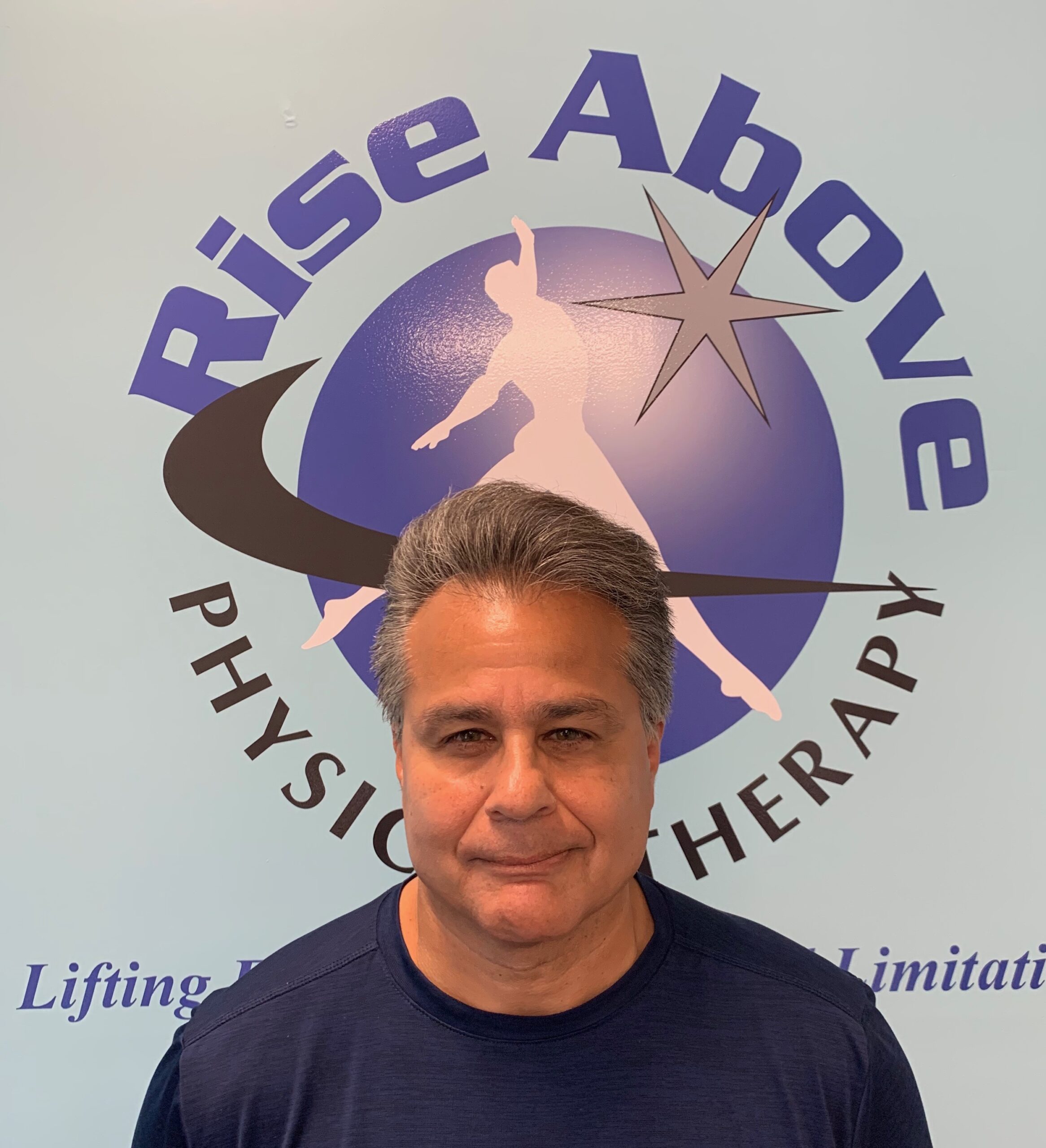 We are all so blessed to have been able to find you! You don't know how much we appreciate and had recommended you to many people and doctors. I only hope for the best for you. Nobody, or no therapy, will ever come close to yours. You were, and are, one in a million. You made our treatments so fun and going back in history with all the different songs, movies, etc. please don't change!
Mike's Physical Therapy service is state of the art. Not only is he extremely knowledgeable about best exercise solutions to aid in patients recovering quick and safely. It is Mike's wonderful communication ability to engage with his patients that make the journey to recovery achievable. Thanks Mike, for all the encouraging words, laughs, and exemplary service.
Don't Wait Any Longer. Start Forging Your Own Path Today!