Inflammatory Care
Physical Therapy Service
Lifting Expectations Beyond Limitations
Helping You Find Success With Inflammatory Care
Inflammation is part of the body's defense system that plays a vital role in the healing process.
     Virtually everything that we treat in Physical Therapy is connected to one of the two types of inflammatory categories. Acute inflammation is caused when one suffers from an injury to parts of the body as well as when cells are invaded by bacteria, viruses, or other organisms that cause  infections. Acute inflammation starts immediately and usually will resolve between 2-6 weeks.
There are 5 key signs of Acute inflammation:
Pain
May be continuous or when touching the affected area.
Redness
This is caused by increased blood flow to the area.
Loss of function/movement
Difficulty moving your joints, difficulty breathing, loss of sense of smell.
Heat
Caused by increased blood flow making the affected area feel warm.
Swelling
Fluid buildup in the area of inflammation.
Chronic inflammation can lead to more long-term serious debilitating effects on one's body.
     Persistent acute inflammation can eventually lead to chronic inflammation. Genetic factors also play a role in chronic inflammation. Certain biomarkers in ones blood, called C-reactive protein, indicate inflammation in your body. This biomarker is usually higher in older people and those with conditions such as diabetes, obesity, cancer and other disease processes. Certain factors that may increase your risk of chronic inflammation are stress, sleep disturbances, smoking, a diet high in fats and sugars, excessive alcohol, and a sedentary lifestyle.
     Auto Immune diseases are when your own immune system mistakenly attacks normal healthy tissue. Diseases such as Rheumatoid Arthritis, Psoriasis, diabetes type 1, multiple sclerosis, inflammatory bowel disease such as Chron's disease and ulcerative colitis are associated with chronic inflammation. Other diseases associated with chronic inflammation include atherosclerosis, asthma, some cancers, hay fever and sinusitis.
     We at Rise Above Physical Therapy strongly believe that controlling and reducing inflammation plays a vital role in your injuries recovery as well as improving your overall health and condition. Rise Above Physical Therapy will educate you on lifestyle changes necessary to reduce your inflammation through exercise regimens, recommendations regarding herbal supplements, and Anti inflammatory dietary suggestions. We are committed to lifting your expectations beyond limitations.
How Do I know If Physical Therapy is Right For Me?
     If you are experiencing any health condition that falls within the scope of services that we provide, we are ready to evaluate your problem and determine if we can help and improve your life. Whether you are post op, suffering from an injury, or any physical disorder we are offering a free consultation to determine the appropriate course of treatment. Your input is important to us as we put together a plan of care going forward lifting your expectations beyond limitations.
Just had a hip, knee, or shoulder replacement?
Our total joint replacement protocols are designed for a safe and effective recovery. We will aim to get you back in the swing of things as soon as possible maximizing your potential.
Have BPPV vestibular disorder?
If you're feeling a little dizzy or your room is completely spinning you may have a condition called Benign Paroxysmal Positional Vertigo. This is caused by a disruption in your inner ears' gravity stabilizers leading to dizziness, nausea, unsteadiness that changes with certain head movements. Through performing several simple and slow movements positioning your head we can hopefully eliminate your symptoms.
Experiencing lower back and neck pain?
Whether your condition is acute or chronic we are experienced and prepared to provide you with the relief of pain and spasm. We emphasize manual "hands-on" soft tissue techniques while analyzing your posture and musculoskeletal imbalances. We take a Biomechanical approach towards correcting these imbalances in an effort to prevent future recurrences.
Our Approach
     Rise Above Physical Therapy is privileged to provide outpatient rehabilitation services within an exceptional state of the art facility, The Cane Bay YMCA. We are excited and honored to serve the people of the Cane Bay Community and beyond.
     This incredible facility affords us the opportunity to provide a multitude of services that the majority of our competitors simply cannot offer.
      Such services as Aquatic Therapy, TRX/Functional training rehab, sports performance rehab, post operative rehab, and pain management will be offered through the use of facilities within the campus of the YMCA under the supervision of a licensed therapist. The facility boasts a 25-meter disability accessible indoor pool with showering facilities, a fully equipped gymnasium for strength and conditioning, a specific functional training room, sport courts, indoor jogging track, as well as tennis courts and outdoor ball fields which will all be utilized for return to sport rehabilitation needs.
     We will utilize the specific facilities necessary to achieve the best possible outcome for your recovery lifting your expectations beyond limitations.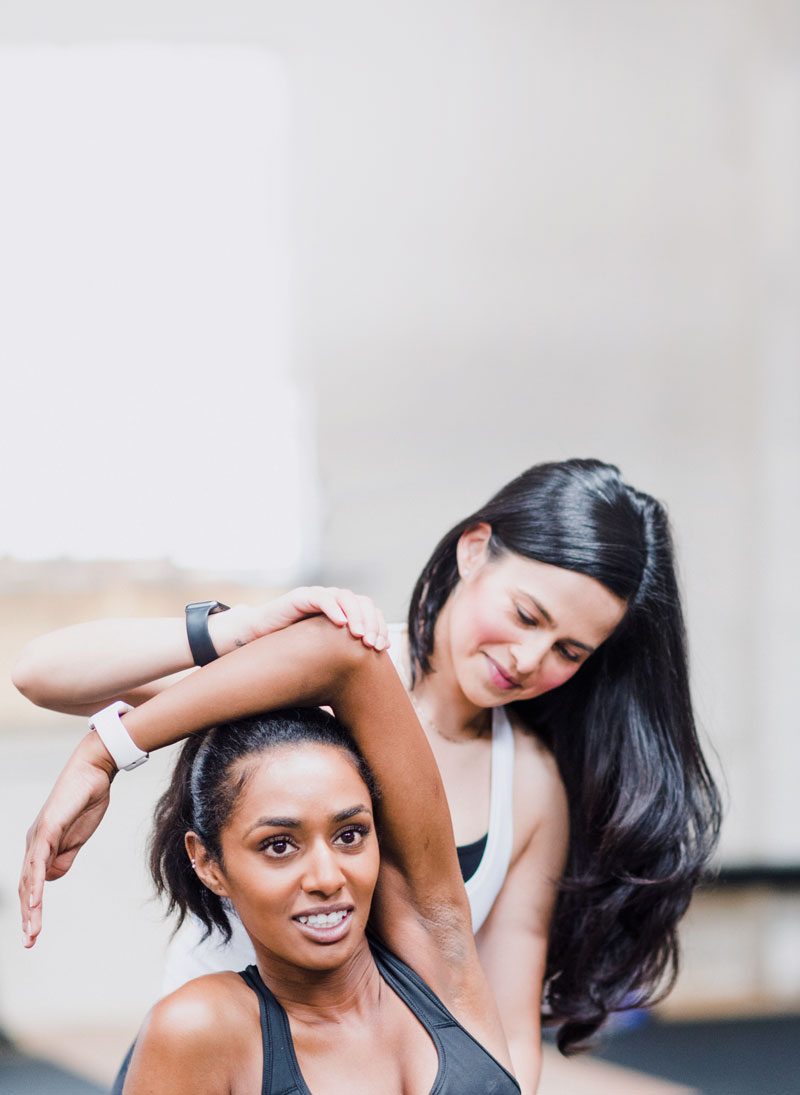 We are all so blessed to have been able to find you! You don't know how much we appreciate and had recommended you to many people and doctors. I only hope for the best for you. Nobody, or no therapy, will ever come close to yours. You were, and are, one in a million. You made our treatments so fun and going back in history with all the different songs, movies, etc. please don't change!
Mike, the news of you relocating was "Sweet Sorrow". You're now at home with your wonderful family. Your professionalism, methodology, humor, passion, smile and overall personality will now be enjoyed and embraced by many in your new Location down in South Carolina.